YA Scavenger Hunt Spring 2020!

Welcome to YA Scavenger Hunt! This bi-annual event was first organized by author
Colleen Houck
as a way to give readers a chance to gain access to exclusive bonus material from their favorite authors…and a chance to win some awesome prizes! On this hunt, you not only get access to exclusive content from each author, you also get a clue for the hunt. Add up the clues, and you can enter for our prize–one lucky winner will receive 
one book from each author on the hunt in my team
!
But play fast: this contest (and all the exclusive bonus material) will only be online for 120 hours!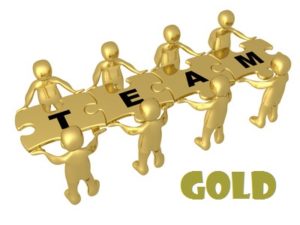 Go to the YA Scavenger Hunt page to find out all about the hunt. There are FOUR contests going on simultaneously, and you can enter one or all! I am a part of the GOLD TEAM–but there is also a red team, a blue team, and a purple team for a chance to win a whole different set of books!
If you'd like to find out more about the hunt, see links to all the authors participating, and see the full list of prizes up for grabs, go to the YA Scavenger Hunt page.
SCAVENGER HUNT PUZZLE
Directions: Below, you'll notice that I've listed my favorite number. Collect the favorite numbers of all the authors on the gold team, and then add them up (don't worry, you can use a calculator!).
Rules: Open internationally, anyone below the age of 18 should have a parent or guardian's permission to enter. To be eligible for the grand prize, you must submit the completed entry form by April 5th, 2020, at noon Pacific Time. Entries sent without the correct number or without contact information will not be considered.
        SCAVENGER HUNT POST
About Jessica:
Jessica Brody is the award-winning author of over seventeen novels for adults and young adults including the Unremembered trilogy, Disney Press' Descendants "School Of Secrets" series, and Save The Cat! Writes A Novel, a how-to plotting book for novelists. Two of her books are currently being made into films. She regularly gives talks to audiences filled with new writers looking to start their author journey.
About Jessica's Book: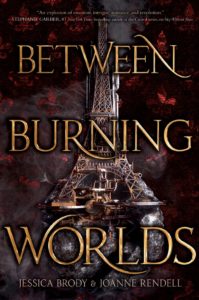 A traitor.
A prisoner. 
A fugitive. 
Wanted by the Regime. Destined to save the planet. 
Laterre is on the brink of war. The Third Estate are rioting against the injustices of a corrupt system. The Patriarche, reeling from the murder of his only heir, makes brutal attempts to quash the unrest, while a new militant faction launches a series of deadly attacks.
And three outlaws find themselves pulled into the fray…
Marcellus is now a traitor to his planet, willing to do anything to stop his grandfather from seizing control of Laterre, even if it means joining the Vangarde, a rebel group back from the dead.
Chatine is a prisoner on Bastille. Desperate to survive the harsh conditions of the moon, she becomes embroiled in the Vangarde's dangerous attempt to free their infamous leader.
Alouette is a fugitive who has been lied to her entire life. Searching for the truth about her mysterious past, she soon finds herself hunted by the Regime for reasons she's only beginning to understand.
But when Laterre is threatened by the emergence of a deadly new weapon, these three renegades must risk everything, traveling to the far reaches of the System Divine and into the white hot center of a planet ready to ignite.
As bonus material, we have two inspiration boards from Jessica's book Between Burning Worlds: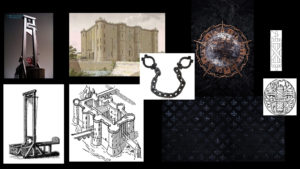 And don't forget to enter the contest for a chance to win a ton of books by me,
Jessica Brody
, and more! To enter, you need to know that my favorite number is
4
. Add up all the favorite numbers of the authors on the
gold team
and you'll have all the secret code to enter for the grand prize!
To keep going on your quest for the hunt, you need to check out the next author,
Lee Ann Ward
! But before you go, be sure to enter my bonus giveaway below. The winner will receive a
signed copy of my book ROSEMARKED
.