Preorder DAUGHTER OF DUSK for swag and a free POISON DANCE paperback!
Daughter of Dusk, the sequel to my YA fantasy Midnight Thief, launches on August 4, 2015!
If you're familiar with the book industry, then you probably know that preorders are really important to a book's launch.  These early sales let publishers gauge reader interest and helps them decide how much marketing muscle to put behind a book.
Because of this, I'm offering some goodies to people who preorder Daughter of Dusk.  This year I have two different offers prepared, and I'm super excited about them.
Option 1: Preorder Daughter of Dusk from your retailer of choice. (Open Internationally)

Email proof of purchase to liviablackburne at gmail dot com by 8/3/15, and I will mail you the following:
A signed Daughter of Dusk bookmark
A signed, personalized bookplate.
Option 2:  Preorder Daughter of Dusk from my local independent bookstore Once Upon a Time (Open to US, Canada, and Great Britain.  Offer open through 8/3/15, but because Poison Dance takes time to print, you should order before **July 12th** to ensure that your copy is ready on time).
Purchase at the link here, and put your personalization instructions in the "order comments" box.  You will receive:
A signed, personalized first edition hardcover of Daughter of Dusk, stamped with a custom stamp made especially for this launch.
A signed DAUGHTER OF DUSK bookmark
A signed, personalized paperback of Poison Dance, the prequel novella with James's backstory.  Note I'm *not* talking about the ebook. I'm talking about these beauties, a $10 dollar value, and you get one for free with a preorder.
So, two ways to preorder, and two sets of goodies.  Want a closer look at the swag? 
Here is the design of the bookmark, made by the awesome Kristin Rae. People who participate in either offer will get this.


Here is the design for the bookplate that I'll sign and personalize for people doing option 1.  (I'm assuming people who order from Once Upon a Time would prefer to have a book signed rather than a bookplate, but if you choose option 2 and would like a book plate as well, I'm happy to send one.  Just include the request along with your personalization instructions in "order comments.")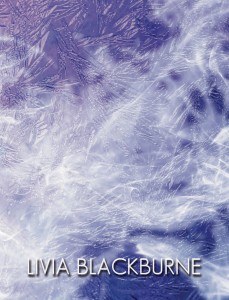 If you order your book from Once Upon a Time, your signed first edition will be stamped with this custom stamp design. (Thanks to everyone who helped me choose a design!)  The ink will be purple to match the cover.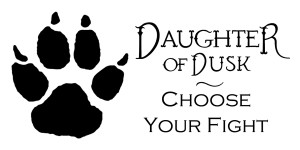 And finally, here is the  synopsis for Poison Dance, the novella that will be sent to people who order from Once Upon a Time. FWIW, Midnight Thief should be read before Daughter of Dusk, while Poison Dance can be read at any point.  More on recommended reading order here.
James is skilled, efficient, and deadly, a hired blade navigating the shifting alliances of a deteriorating Assassin's Guild. Then he meets Thalia, an alluring but troubled dancing girl who offers him a way out—if he'll help her kill a powerful nobleman. With the Guild falling apart, it just might be worth the risk. But when you live, breathe, and love in a world that's forever flirting with death, the slightest misstep can be poison.
Poison Dance is approximately 14,000 words long, or 54 printed pages. The paperback version of Poison Dance also includes two deleted scenes and two behind-the-scenes articles from the author on writing James's character.
So what do you think of the swag?  I can't wait to share this novel with you all!